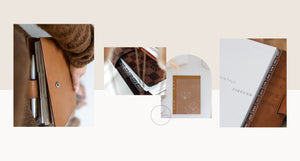 Curated collection of custom frosted Planner Dividers, functional Inserts, Dashboards & more.
. . .
Are you looking for unique and customizable ring planner dividers? Welcome to LINESplusPAPER! Our personalized ring planner dividers are designed to help you sort your thoughts, plan efficiently, and stay organized. Explore our offerings and feel free to reach out to us with any questions, requests, or suggestions. We are here to assist you.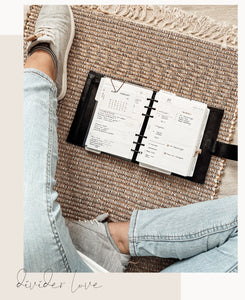 Handcrafted dividers
. . .
Minimalist design meets functional planner love. Discover our handcrafted planner dividers, available in various popular sizes, including A5, Personal, A6, and Pocket!
What makes them truly special? You have the freedom to choose and customize the text, making each set as unique as you are!
. . .
POPULAR BLOG POSTS:
Searching for inspiration for tab names?
Then this post is just for you! Click here to discover the most popular and commonly used tab titles. Get inspired. :)
What's in my bag?
Curious about the items I always carry in my bag when I leave the house? You're going to love this upcoming blog post.
INSTAGRAM
Let's be friends on instagram ;)